Search our Badlist
Currently 8589 Fraudsites.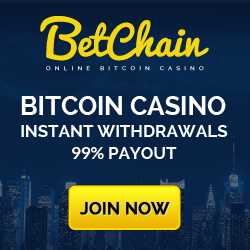 Latest Badsites
Defixbit.com
It may be worth you taking a look at this website, just so you know that if you ever see this anywhere, this fake exchange is a scam. Boiler Room scammers have moved from phones, to social media. You don't have funds to collect, so don't send anything.
2021-03-08
Bitzchanger.com
This fake exchange scam just keeps on coming on fresh domains, fed a stream of fresh marks, from agents active on various social media. Pondlife. We know it fondly as the Coinecux scam.
2021-03-08
Mactradex.com
Oooh... this is the "Official Homepage" We're not remotely impressed. This is just a scammer with his hyip fraud. A simple thief.
2021-03-08
Fexomarket.com
This Fraud Investment website, hardly a week old, claims 5 Million Customers, That's over a Million a day. Now we get that scammers like to exaggerate, but c'mon, that's more users than bitcoin has.
2021-03-06
Q24option.com
This website has one intention, to steal as much from you as possible. If you have sent funds, don't send more, don't send fees, don't refer friends either if you value your friendship.
2021-03-04
Cryptoebit.com
The backend to the social media fraud that we've come to term the "Coinecux Scam" The domain constantly changes, but the scam is always the same, send a fee for whatever reason, maybe KYC, or a wothdrawal fee.
2021-03-04
Feb 6th 2021.
Why not take part in this HOT opportunity to invest in Freebitcoin and FUN Token.
Get Extra FREE Bitcoin, Free Spins on the Wheel of Fortune, and Cashback on the Multiplier!. Visit Freebitcoin HERE for more details. Have FUN not staying poor
The Badbitcoin Project

Exposing bitcoin and cryptocurrency frauds since Feb 2014
We now cover a much wider range of Cryptocurrency fraudsites not just Bitcoin and Litecoin, and so we would welcome your submissions for us to investigate. Use the report form on the contact page, or email us.
Do you head up a bitcoin or altcoin project?
Let us know when scams appear, we'll help people avoid them, and we'll help clear a path for your project.
Back by popular demand, Murphy's Law.
We really do need more donations in order to keep this project going. If we have helped you, how about saying thanks with a small tip. Cheers.
If you are part of the Crypto Industry, and wish to sponsor us or advertise your own Project, contact us directly.


Bitcoin: 3HzHrrusDXwWQMhoJB7TmYtHnzA6vEq5BH
Litecoin: MFnjcWyu1yyKy9D71Bncdvhhh39AghV4bn
Bitcoin Cash: qplnwjvymn57gevfhs9evqcmzt8dulsag55akvn5kn
Ethereum: 0x1Aab9b7eAA0FD309b3c31738B0f56B902Aeb10Cd
---
We aim to expose the sites that deliberately set out to defraud you, and list them before they can do too much harm, however, there will always be some of you who choose to ignore our advice, and there is nothing we can do for you beyond warning you. If it is in our badlist, it is an intentional fraud. You have been warned.

Forums relating to bitcoin are a source of conflicting information, so we keep it plain and simple. We tell you it's a badsite, and add a little humour - we have to stay sane!, but that's all you need to know to stay safe. If it is in our badlist, avoid it.

It can be easy to misunderstand bitcoin, and you need to learn a few of the rules, concepts, and limitations, otherwise you are vulnerable to the swathes of scams and ponzis that try to lure you into their promises of easy money, and doubling or even 100 times multiplying your new 'Magic Internet Money'

Bitcoin isn't magic, it's just very efficient, very secure, and much sought after by thieves the world over. If you don't send it, they cannot steal it!
Don't make it easy for them. Contribute by reporting suspect sites to us when you find them, and we'll do the rest.

---
Help Free Ross Ulbricht!
Sign the Free Ross Petition HERE
Can YOU imagine serving life, without parole for simply running a Website? Ross Ulbricht and Silk Road helped establish bitcoin as a means of exchange, and we've come a long way since then, so we all owe Ross. If you are new to bitcoin, you owe him too.
Sign the Petition HERE It only takes a minute, you have no excuse not to, but you CAN help #FreeRoss
Thanks - The Badbitcoin Team.
---