Latest Badsites
Bits-lucky.biz
If you are lucky, then you are reading this before you sent funds. If you already sent funds, you might think that the word lucky is misplaced on this fraudsite title.
2019-04-24
Minecenter.io
A site that will deceive you, and then try to sting you for a withdrawal fee, or an upgrade, or both. Real miners will give nothing for free, they don't have to!
2019-04-24
Bitdoubler.io
It sounded far too familair to be a new scam, but there are still surprises. Don't let this fraud surprise you though, you are far to smart to fall for a basic doubler scam.
2019-04-24
Bit-city.biz
This bit-city is more than a bit-shitty. Nothing but a thief with a webpage, trying to sucker you.
2019-04-24
Officemoney.biz
Just your typical Russian ponzi scheme. Don't follow the herd into these financial slaughterhouses.
2019-04-24
Grow-your-bitcoin.com
Listen carefully. A big ponzi, broken up into smaller ponzi's, is still just one ponzi.
2019-04-23
Coinexplorer.tech
No need to explore, this is a dead end. Cryptocurrencies cannot double. Period.
2019-04-23
Finpicker.com
There is something about this site title that invokes visions of yucky personal behaviour! It is a gross fraud, so maybe a gross title is fitting.
2019-04-22
Dubleco.info
Oh ffs. Please don't stumble into this most cheesy of hyip's. Just wear trousers with holes in the pockets, same result.
2019-04-22
Btcone.net
The btcone.co ponzi has moved sideways, to .net, how quaint. What do you suppose happened to that first load of mining? Also on Telegram as BTC_One_freebot
2019-04-22
Miningtower.biz
It isn't mining, it is simple theft by deception.
2019-04-22
Innovamine.io
The kind of mining returns, that real mining can only dream of. It is too good to be true.
2019-04-22
Imperiumtc.com.br
So many ponzi scams operate in Brazil. Here is one more with a bitcoin theme to it.
2019-04-22
Vipcoin.gold
This really basic attempt at shitcoin fraud simply insults your intelligence, or at least it should.
2019-04-20
Bitcoinwinners.net
Bitcoin doublers are set up to catch newbies to this subject. Bitcoin cannot double, and if you send any to one of these, then don't expect to ever see it again. They are thieves, nothing more than that.
2019-04-20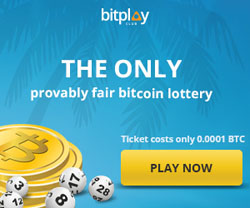 BitPlay BTC Lottery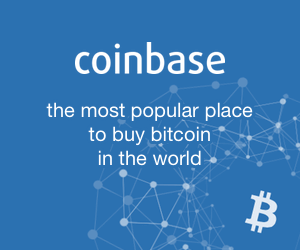 Bitmex The biggest place to trade.
---
Tip of the Week - Doublers
Bitcoin and Cryptocurrency cannot multiply!
A recurrent theme from fraudsters are Bitcoin doublers and other multipliers.
They may offer you even more ridiculous returns, like 5000%, but to be truthful, they may as well offer you a new Lamborghini, and the deeds to the Burj Khalifa, since you aren't ever going to get it.

These people are pickpockets. They prey on your inexperience with bitcoin, and it doesn't seem to matter how smart you are, you can still get robbed by these people.

One of the fundamentals of bitcoin, that helps to make it so valuable, is the finite supply. There will only ever by 21 Million Bitcoin, and 17.66M have so far been mined. There are no bugs in the code, no exploits, and no way to multiply this rare and useful resource. Anybody says otherwise, is a fool.

The safest approach, is simply to buy only as much bitcoin as you can afford to lose, and try to keep it safe whilst you use it, spend it, trade it etc. The PC that this is typed on, was bought with bitcoin, and the chair I am sat on likewise.

** The longest running and most trusted Bitcoin Earning site. Start Here **

** The most trusted Litecoin Earning site. Start Here **
What is a Ponzi or HYIP?
A Ponzi is any scheme which pays interest to "Investors" from Bitcoin coming in from new Investors. A HYIP (high yield investment program) is just a Ponzi. All Ponzi/Hyips will fail. The later Investors will lose everything when the scheme folds and leaves with the Bitcoin. Most HYIPS and doublers etc, just steal it immediately. You send it and they keep it.
Due diligence is your own responsibility.
There are plenty of good sites out there where your Bitcoin and your work are safe. You just need to do your homework, including checking here. If it isn't in our Badlist, email us, and we'll check it and get back to you.
Here's the psychology behind the typical ponzi's & HYIP's run by the "professional" scammers. They know most people will do this.

You deposit a small amount, you want to be cautious, you can't quite figure out how they do this – but they sometimes double it (or pay promised interest) and pay you.
You think – Ah that's great, so you either redeposit the entire amount, or just your profit. You get that back and think wow, it works, so then you deposit a much larger amount and in the worst case, even get your friends and family involved in this wonderful money making scheme.

Then one day, after not long it just doesn't get returned – there is some issue with your account, or your withdrawal is stuck or something similar, so you keep emailing the site and gradually it dawns on you that you've been scammed. Commonly the scammer will even show you the transaction, but it just isn't real.

Even if you just put your initial profits back in, the conman hasn't lost anything – and the depositors who think they are 'playing' the ponzi, by getting in early, do try that, and most of them don't get it back either. People who run Ponzi's are thieves.
NEVER send a fee to withdraw your supposed earnings! This is yet another way they will try to steal even more from you.

Some people empty their life savings into these scams, and they are the ones the scammers are really after. Once they get that big depositor, they move on and create a new ponzi, just leaving the old one alive for a while to mop up any new 'mugs' Some even return after a 3 or 6 month absence to catch a fresh load of hits, they will never run out of victims. It's what they do, and they are expert at it.
The Badbitcoin Project

Exposing bitcoin and cryptocurrency frauds since Feb 2014
If you have never read it, then a great place to begin your bitcoin adventure is by reading the very short original White Paper, from Satoshi Nakamoto. This explains the concept of bitcoin, and why so many of us work so hard to progress this disruptive technology.

When you understand the potential of bitcoin, you will also understand why so many people want to steal it from you. The future value is much debated, but with consensus saying that it has a very long way to go, before becoming any kind of bubble.
Bitcoin is not a ponzi, and is not a scam. It's value is derived from it's raw cost of production, and it's value as a functioning token of trade, and store of value. The blockchain is supported by the transaction fees (or at least it will be when all the bitcoin has been mined) You can help propogate the network, and have a local wallet by running the bitcoin core software, available from Bitcoin.org. This will run a Bitcoin Full Node on your computer - don't worry, it's safe!
There are some legitimate investments out there, and some great casino's, places to earn and spend, and a lot to explore, but be careful, and if in doubt, don't send your bitcoin.

We aim to expose the sites that deliberately set out to defraud you, and list them before they can do too much harm, however, there will always be some of you who choose to ignore our advice, and there is nothing we can do for you beyond warning you. If it is in our badlist, it is an intentional fraud. You have been warned.
This project is 100% dedicated to Cryptocurrency. All our revenue and spend is now sourced entirely within this Industry, and we aren't just about Bitcoin, we cover all the main Coins. Bitcoin (BTC or XBT), Litecoin (LTC) etc. We no longer investigate faucets as these would need their own site.

Bitcoin donate 3GPcm7BcqT938ftPws37yyFQpd7W4pfmix
Litecoin donate MLjRjB5DkA56dTfN7UAbvxypogrY4wmFhb
No BCH PLZ lol.
You will no doubt come across negative comments about this project, but understand that this is the scammers only route to fight back, and a great many of these scammers are the same people who are Senior, and Gold members of forums.
Forums relating to bitcoin are the best source of conflicting information ever, which is why we keep it plain and simple, we tell you it's a badsite (albeit sarcastically - we have to stay sane) and that's really all you need to know to stay safe.

When we started this project, we didn't expect that it would still be needed years later, but the interest in bitcoin is driving every web fraudster to try their hand after bitcoin. The bitcoin Industry on the whole is clean, these fraudsters generally do not come from the inside, but often from the world of fiat, and a great many from developing countries and Eastern Europe.

It can be really easy to misunderstand the bitcoin environment when it's all new to you, and it will take you some time to grasp some of the rules, concepts, and limitations. This leaves you vulnerable to the swathes of scams and ponzis that try to lure you into their promises of easy money, and doubling or even 100 times multiplying your new 'Magic Internet Money'
It doesn't work like that. It isn't magic, it's just very efficient, very secure, and much sought after by thieves the world over.
If you have bitcoin, you need to learn to look after it, or these crooks will soon take it from you.

Don't make it easy for them. Contribute by reporting suspect sites to us when you find them, and we'll do the rest.



Claim every 5 mins, or let it build. Also build up a daily loyalty bonus up to 100%, and then there's the random bonus.